Sheridan
Submitted by Michael Houston
My second camera helmet. I designed this with a primitive CAD program on an ancient "Cube" Mac! Connie took this picture. — with Don Matthews and Greg Charnesky in Sheridan, Oregon.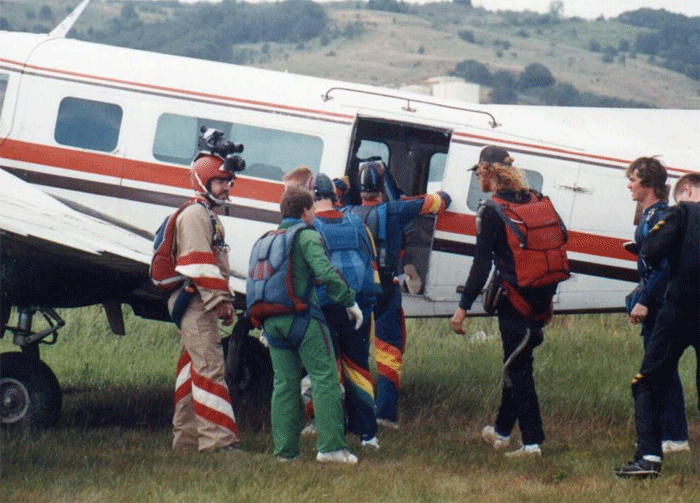 My old friend Ted Mayfield. He was the owner of the now extinct, "Pacific Parachute Center."
Connie and I both noticed that the ever friendly Ted was the very first DZ owner we met that was always happy and smiling. I never saw a scowl on his face ever. I always had a good time, and met lots of great and interesting people at this place.
Lots of fun and great skydives. — in Sheridan, Oregon.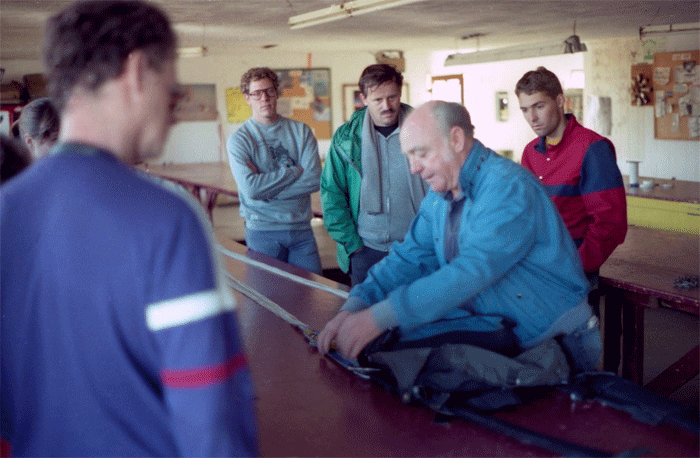 From the 1987 USPA Directory