Goshen
Submitted by Don Bice D-17194
Goshen, Indiana has had several DZs come and go over the years. The first one I'm aware of was run by Don Sprandel in Goshen "for a few years ending in 1982. I made my first two jumps there on 8-28-82 and 9-4-82, static line jumps on T-10 canopies.
Charlie Andrews ran Skydive Goshen for a decade or so starting in 1992. It was my home dropzone all through the 90s and I made hundreds of jumps there.
Bo and Paula Coody operated the Indiana Skydiving Academy at Goshen for several years during the 2000s.
Photo 1: Ted Gangloff does a backloop off the step. (photo by me)
Photo 2: Ray Murray exits the 206 over Goshen. The pilot pointed the nose at the ground as soon as Ray exited. Charlie (who owned the plane) wasn't very happy when he saw the pics & video. (photo by me)
Photo 3: Me exiting Rick Highsmith's 182. (photo by Mike Kuhl)
Photo 4: Nate Conley lands on a windy day.
Photo 5: Tina, Carl and Wickie after a fun one.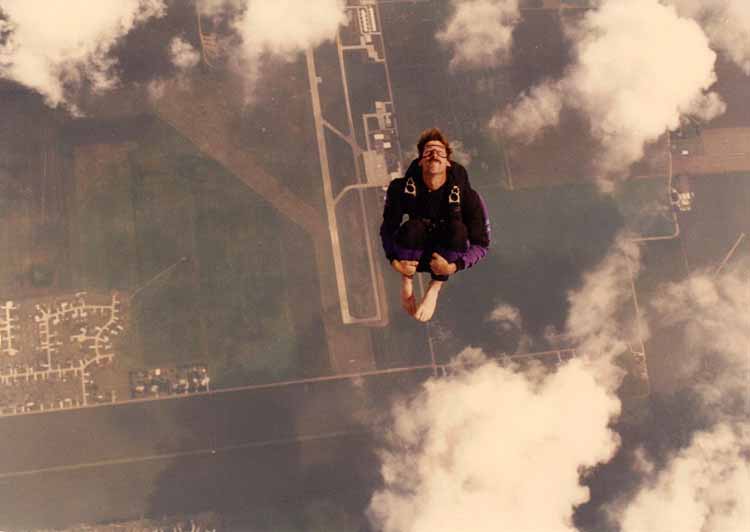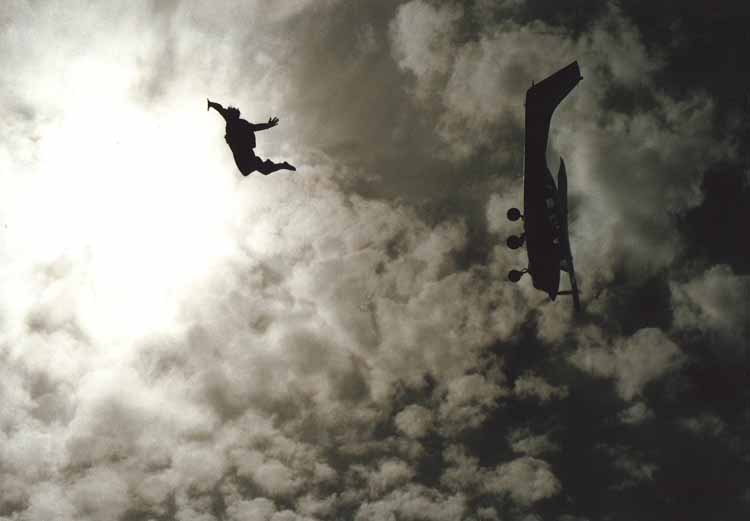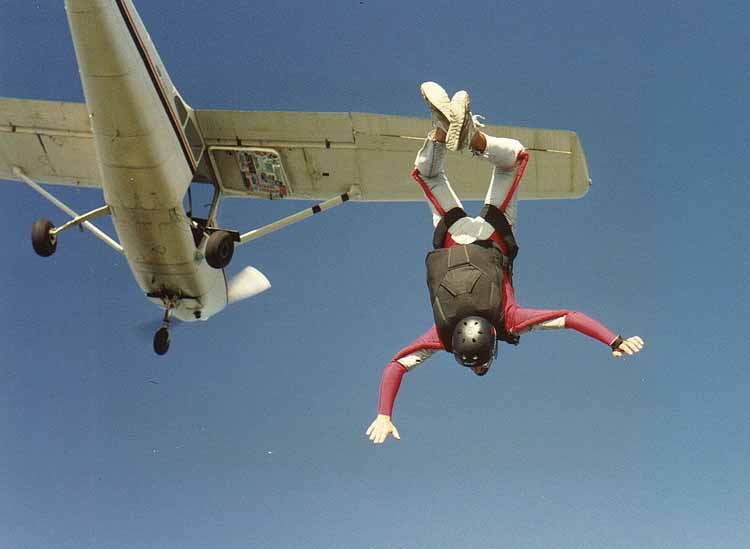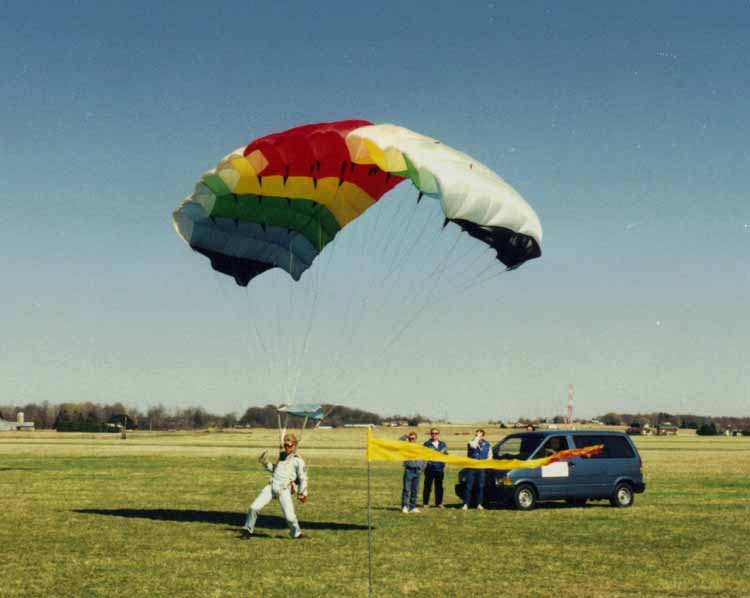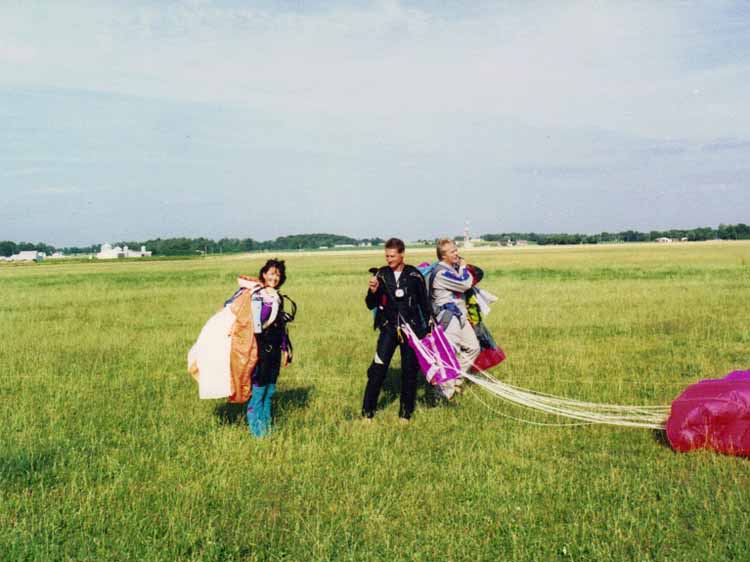 The following was submitted by by Jeff Dawson D-21554
Indiana Skydive Academy - I jumped there in 2006 and 2007
Skydive Great Lakes - I jumped there in 2012