Fort Ord
Submitted by Pat Barthelow
Fritzsche Field, Ft Ord SPC DZ before the pea gravel was buried to accommodate enlarged Helo Ramps. ~1975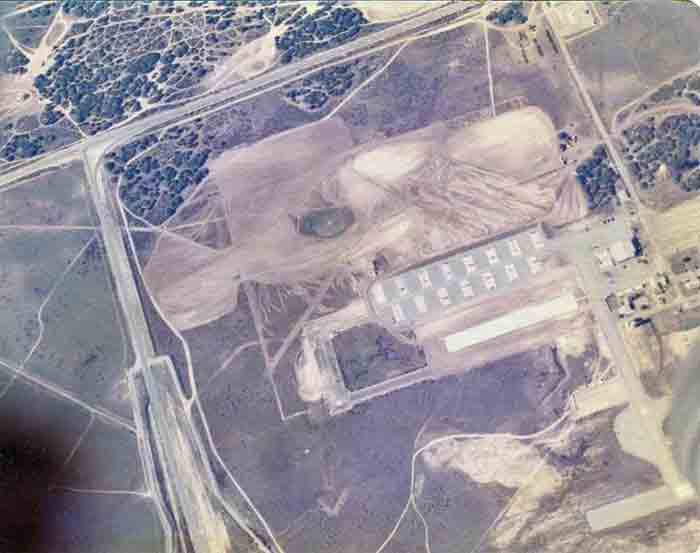 Fritzsche, annotated, after DZ relocation.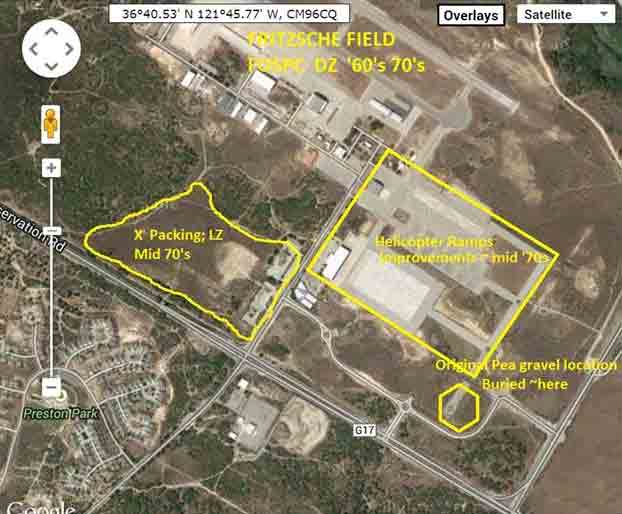 The photos below were submitted by John Herms
Ft. Ord SPC in 1973-4 was very active. Most weekends it jumped the Flying Club T-41, and whenever possible UH-1H, STOL U-10, Beaver, and C-119 Flying Boxcar (pictured). Club members performed demo jumps for basic training graduations a couple times a month on the asphalt parade ground (pictured).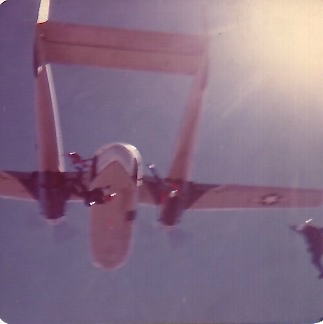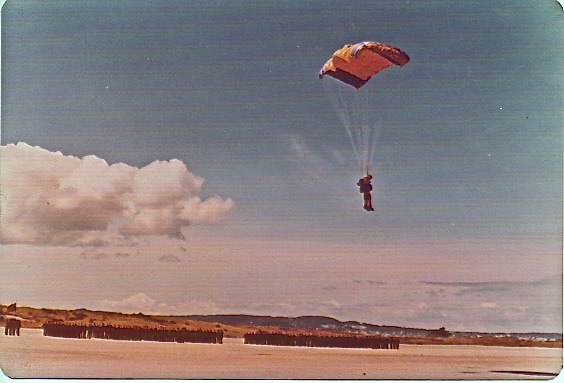 From the 1987 USPA Directory